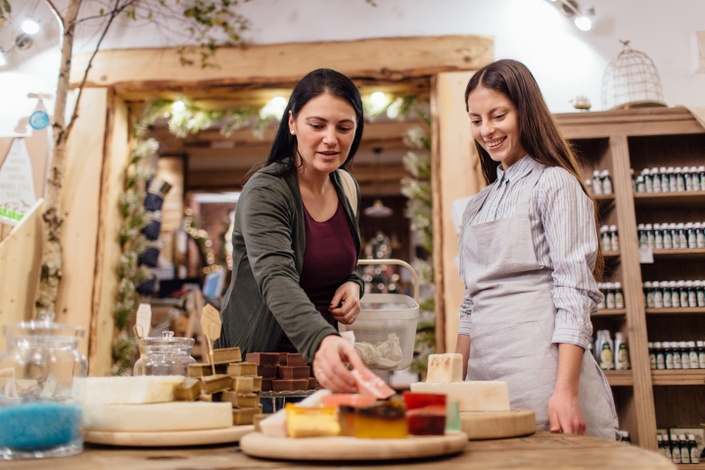 Soap. Brand. Launch.
The ultimate guide to planning and launching your soap and skincare business.
You know how to make soap and skincare products, now it's time to brand your business and launch!
(This course is regular price $300! Save $150 by purchasing today!)

Soap. Brand. Launch. is the soap and skincare industry's most extensive business and marketing course.
Most in our industry follow this line of creative outbreak:
Learns to make soap and skin care products at home.
Falls in love with the process.
Invests in more supplies, equipment and raw materials.
Discovers more recipes, new raw materials and tries new techniques.
Falls deeper in love.
Considers selling products because family/friends/peers love them.
Continues to discover more recipes, new raw materials and develops even more techniques.
Becomes literally obsessed with making everything.
Decides to start a business making everything physically possible.
Vends at local markets and shows, possibly creates an online retail space.
Because of creative crafting obsession, an immense array of products (product variation) is found in tubs, boxes and shelves are all over the home and workspace.
Can't sell everything.
Products in tubs, boxes and shelves are slowly sold at reduced prices or at cost. Much is given away.
Loses money.
Becomes discouraged.
Does this sound familiar?
Needless to say, I failed. A lot. I was incredibly naïve to the immensity of what it meant to launch a well-founded business with opportunity for growth. I was always busy, but hardly ever productive. - Benjamin Aaron
I struggled mightily in the beginning. I had no formal business education, no sales experience and didn't understand how to budget. I was charging $2.00 per soap bar via wholesale without having a clue how much it cost me to make. When a retailer asked me my SRP, I responded, "What's an SRP?"
But the worst of it all? I believed that my personal conviction for my products would be sufficient for being successful…that because I was passionate about soap and skin care making, I was entitled to make a living from it.
I also believed that I could do everything myself. Marketing? Sure, I'll figure that out and make a plan. Production? No problem, I can get up extra early to get it all done. Sales? I can make a few calls during lunch. Branding? No need, I already have a logo…
Needless to say, I failed. A lot. I was incredibly naïve to the immensity of what it meant to launch a well-founded business with opportunity for growth. I was always busy, but hardly ever productive. I didn't have a clear vision of what my future was to be, because I thought I had to reach a certain level in order to uncover a clear dream. I literally did everything wrong because I wasn't yet open to researching, developing new skills and ultimately, learning.

Starting and building a company is hard work. Much harder than I ever imagined. Launching an artisan manufacturing business is a long-term endeavor that doesn't have immediate payoffs. Thus, you must possess drive, persistence and more than anything, a willingness to learn. The most successful entrepreneurs are constant learners.
Just before throwing in the towel, I searched my soul. I took time in solitude to figure out what I wanted from my fledgling enterprise. I unearthed my personal strengths, and I wrote them down. I collected my personal values and put them on paper. I took the time to characterize what a company could look like if it were founded on a set of principles that were unique to me, the founder.
I widened my passion to include more than just crafting beautiful products. I incorporated foundational business concepts into my expanded craving to succeed. I took painstaking hours—that tuned into days—to inventory every single ingredient I had down to the gram. And then I took even longer to turn each raw material into a financial valuation. I tracked everything, accounted for all and made clear and concise goals. I had revenue goals, sales goals, profit goals, book-reading goals, branding goals, marketing goals, personal goals, health goals, community goals, EVERYTHING IN MY LIFE goals!
I figured out my total manufacturing costs and priced all of my products accordingly. I stopped crafting soap and started manufacturing products within the confines of a strong brand.
Eventually, through my newfound drive to be the successful owner of a product-manufacturing business, my company made its way into several national health market chains. We then opened a 2,000 square foot retail store and a manufacturing facility. We then adapted a community-oriented incentive in everything we did. We made such a profound effect in our community through our strong marketing messages that I was invited to an environmental awareness summit in Washington D.C., with the likes of actors like Ed Begley Jr. and innovators such as Elon Musk.
How did all this happen? I crafted a vision of the future and I wrote it down. Then I made a plan of action every day to actualize that vision into the real, physical world. I didn't always know how I would get there, but that didn't matter. What mattered was the vision, the story I laid out on paper that hadn't happened yet.
This program is designed to assist you in crafting a beautiful vision for you and your company's future. The modules, if watched, read, thoroughly considered and completed, will build a systematic approach to a lifestyle that will afford you a quality life based on your company's success.
The greatest companies in the world have a strong sense of who they are and what they wish to achieve in the future. Own a great company. Use this program as a catalyst for your vision and as an accountability partner to keep you moving in the right direction.
Learn how to create a business from the ground up! If you're not sure where to start, or maybe you started without building a solid foundation, this course is for you!
This course includes 16 Modules with 65+ Lessons, 40+ Videos and dozens of worksheets.

Module 1: In this module we'll dive into why you want to start a business in the first place. Making money is great, but if it's your only reason, it might not be enough. Companies that have a definitive, inspiring reason for being in the world are the ones that make it. Let's find your why by focusing on your values, strengths and vision.

Module 2: In this module we focus on who you wish to connect with through your vision and values. You'll discover who you most want to serve and what difference you can make in their lives.

Module 3: Module 3 helps you work towards authenticating a beautiful, problem-solving soap and skin care brand. You'll brainstorm viable business ideas that provide a solution for another human's wants, needs, desires, frustrations and aspirations

Module 4: In this module you'll learn about how the size and scope of running a successful business might fit into your life. You'll work through how much money you would like to earn, what the day-to-day of your business looks like and the amount of time, energy and responsibility you intend to have. You'll reflect on how this is going to impact your life and the lives of your loved ones.
Module 5: In Module 5 you'll learn about choosing a business model and using your strengths for success.

Module 6: Module 6 is all about setting up your business and choosing your business entity. We'll go over EIN numbers, registrations, bank accounts and accounting.

Module 7: In Module 7 you'll learn all about hiring employees and managing employees.
Module 8: Module 8 goes over economies of scale and helps you to get your costs down so you can make a profit.
Module 9: In this module you'll learn about good manufacturing practices including creating batch numbers for both raw materials and finished goods, standard operating procedures and quality control.

Module 10: Module 10 goes over the types of inventory you'll need to take and how to keep track of things.
Module 11: In module 11 you'll learn about creating a product line and see how product variance is affected by revenue streams.
Module 12: This module is all about determining your manufacturing costs, down to the penny.
Module 13: Module 13 goes over branding. You'll start by learning about market value perception. We'll go over storytelling and why it is important that your brand has a story. You'll form a vision statement and learn about style and voice. We'll talk about product packaging, photography and, of course, your logo and other visual design elements for your business.
Module 14: In this module you'll learn about customer demographics, unique selling proposition, social media marketing, email marketing, blogging and automation and batching content.
Module 15: Module 15 is all about wholesale. You'll learn how to create wholesale terms and condition. We'll walk you through a wholesale catalog and discuss how to make the sale to a potential wholesale customer.
Module 16: Module 16 is a quick module on personal development. We'll talk about self esteem and confidence!
BONUS #1 - EBOOKS - With enrollment you'll receive the following eBooks. They are packed with business, wholesale and pricing information.
Creating a Soap and Skincare Brand by Benjamin Aaron ($24 value)
How to Wholesale Your Handcrafted Soap by Benjamin Aaron ($15 value)
Pricing Handmade Soap for Profit by Benjamin Aaron ($24 value)
The Handy Little Sales Book for Scaredy Pants by Benajmin Aaron ($14)
BONUS #2 - MINI ECOURSES
Creating a Wholesale Linesheet Using Canva by Amanda Aaron ($40 value)
Your Instructor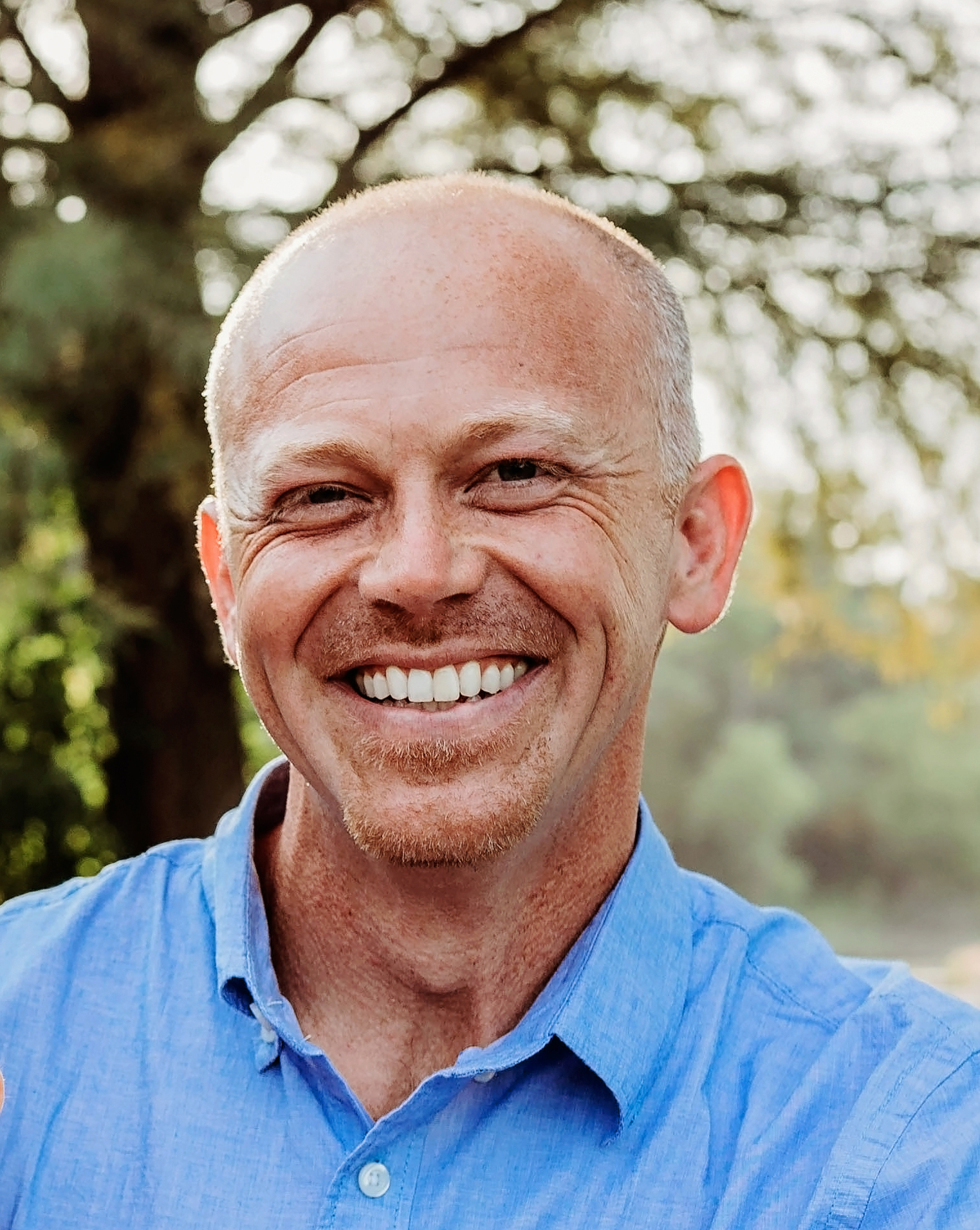 Benjamin Aaron's entrepreneurial efforts in the handcrafted soap and skin care industry lead him to establishing a retail storefront and a wholesale distribution that reached across the continent and beyond.
Later Benjamin moved on to co-founding and directing a 501(c)3 not-for-profit organization with his wife, Amanda Gail Aaron, called The Lovin' Soap Project. The mission is to empower women in developing nations with an artisan manufacturing trade: soap and skin care production. The Lovin' Soap Project solves two of the biggest problems in the developing world; 1) the general lack of hygiene knowledge and implementation and 2) the lack of economic opportunity for women. The Lovin' Soap Project has conducted artisan manufacturing and business workshop training in Haiti, Uganda, Senegal, India, Tibet, Fiji, and Kenya. To find out more about the project, visit www.lovinsoapproject.org.
With the experiences and knowledge attained from running a successful for-profit soap and skin care company, along with training of dozens of individuals around the world, Benjamin offers his unique perspective on business and artisan manufacturing at www.lovinsoap.com, one of our industries biggest and most practical resources for soap and skin care production and business knowledge.
Benjamin has authored the following books:
– Men's Grooming Recipe Book
– Pricing Handmade Soap for Profit
– Creating a Soap & Skin Care Brand
– Essential Oil Blends for Men
– How to Wholesale Your Handcrafted Soap
– The Handy Little Sales Book for Scaredy Pants
Benjamin has earned a level of influence in the field of business coaching and personal development training that includes thousands of hours over the span of 10 countries. From [truly] learning how to set goals for yourself to increasing your efficacy to accounting and budgeting, your workload and education with Benjamin is immense and to the point. There is no wasted time while being coached by Benjamin. Benjamin is easy to talk to, authentic and speaks in a manner that initiates energy and genuine progress. He only works with people that are immensely serious and clear about their future intentions.
Frequently Asked Questions
When does the course start and finish?
The course starts now and never ends! It is a completely self-paced online course - you decide when you start and when you finish.
How long do I have access to the course?
How does lifetime access sound? After enrolling, you have unlimited access to this course for as long as you like - across any and all devices you own.